Resonia Debt Collection App
Debt collection app features
In addition to the order form on the homepage, you can also place collection orders via the free collection app.
With the Resonia debt collection app, you can recover your debts faster and predict your finances more effectively.
With the App:
keep up to date with your company's recovery assignments

track the status of your invoices step by step

easily manage the collection of your invoices: cancel, suspend or resume

clearly see the due, billing and payment dates of your invoices

maintain a register of customers

quickly create new collection assignments using customer data (for 0e)

monitor your customer accounts in collection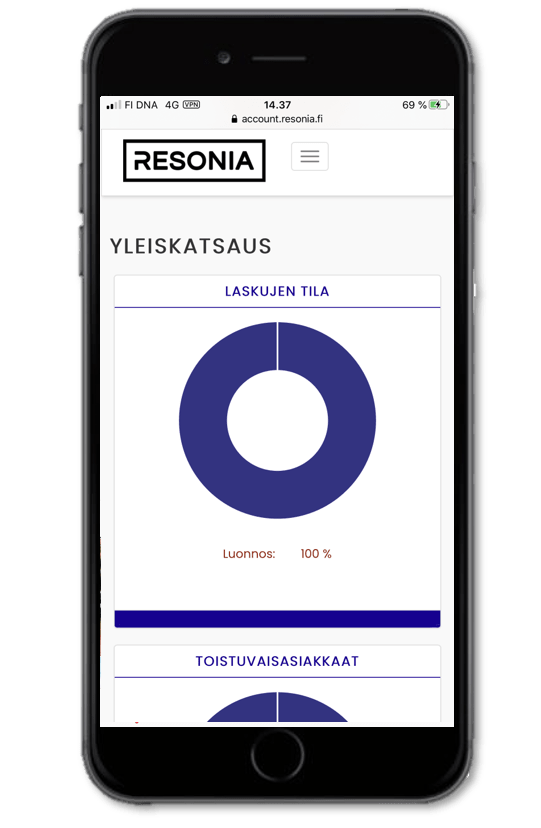 the App is:
hardware-independent

browser-based – you only need an internet connection

free for business customers

simple and easy to use

versatile: send your collection invoices in the format of your choice

fast communication channel between your company and the debt collection agency
Registration for the web app
First you must register for the service with an email address, contact name, and password. You will be able to sign in immediately with the username you created after that.
Registration and use of the debt collection service app is free for the company user.